How to Draw an Ear Step by Step – Side View
This tutorial explains how to draw an ear from the side view in four steps with pencil drawings provided as examples.
For drawing an ear from the front view see:
How to Draw an Ear From the Front Step by Step
Step 1 – Ear Side View Shape Sketch
The first thing you want to do is a rough sketch of the overall form of the ear to establish its height, width, and general shape.
The height of the ear is generally significantly greater then its width.  The top of the ear is wider than the bottom.
Step 2 – Ear Side View Outline Drawing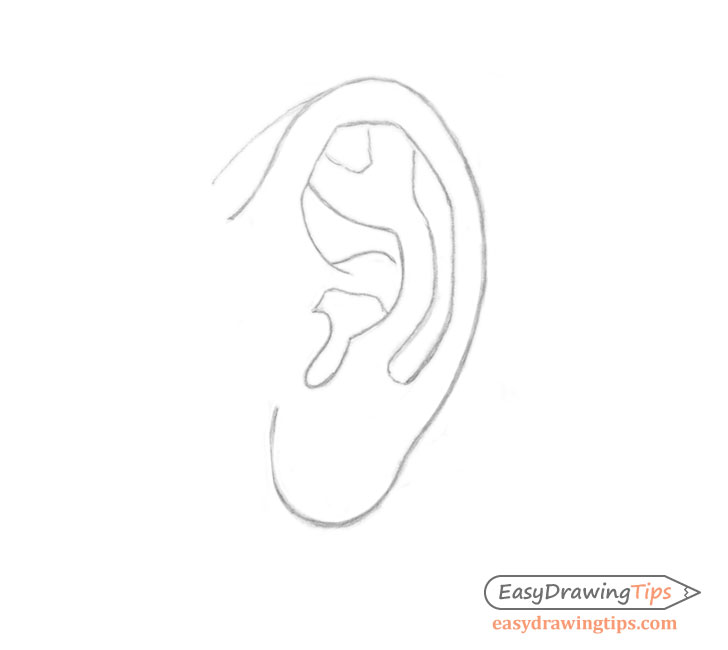 Create an outline drawing of the ear within the confines established by the sketch in the previous step.
There is no particularly easy way to describe the inner shape of the ear but you can see the above illustration for a general idea.
Step 3 – Ear Side View Basic Shading
Once you have a clean outline drawing of the ear you can begin applying some shading.
Start shading the ear by first filling in the darkest areas but do not darken them all the way. The goal is to first establish the overall distribution of the light and shadows.
Step 4 – Ear Side View Shading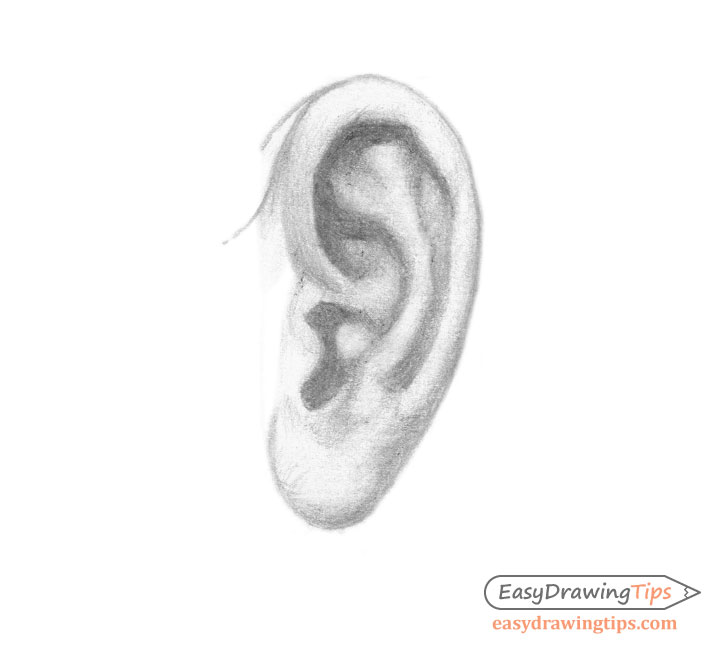 Once you have the basic shading figured out you can begin applying additional layers of shading and creating smoother gradients. If you need to lighten an area you can simply erase some of the shadows.
Conclusion
Drawing the ear can be a little bit confusing. If you find yourself struggling don't be discouraged. Keep practicing and also take some time to study both it's inner and outer shape of the ear by looking at some photos.
For more similar tutorials see: