Shading Techniques and Stroke Types Drawing Tutorial
This tutorial explains several different ways to apply strokes when shading. It can be useful for drawing with pencils, markers, pens and other mediums including digital drawing.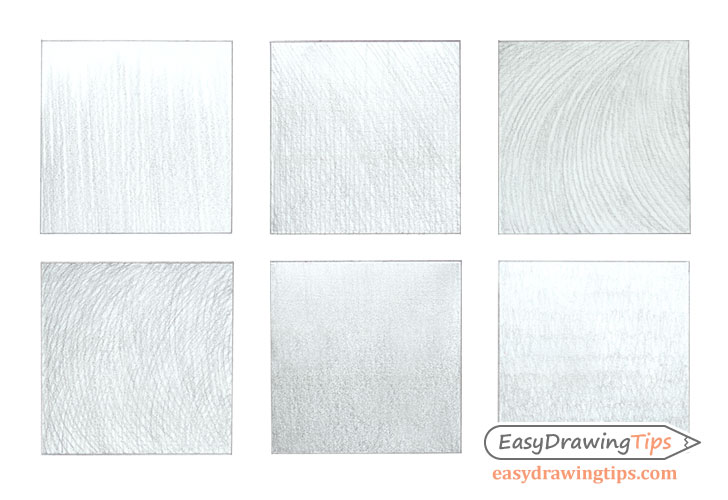 For a practical and very basic application of some of the strokes in these examples you can see:
Egg Step by Step Basic Shading Tutorial
One Directional Strokes
Straight one directional strokes are the most basic shading technique. When making these try and keep them some distance apart so that the individual lines stay visible.
Crosshatch Shading
Crosshatching is a shading technique where stroke is applied in two directions with overlapping strokes and is probably the most commonly used shading style.
Curved Stroke Shading
Curved shading strokes are useful for shading objects with a curved surface where you want to emphasize the shape of that object.
Crosshatch Curved Stroke Shading
Similar to the non-overlapping curved strokes curved crosshatch strokes can be used for shading drawings of curved objects. The advantage of curved crosshatch strokes is that they tend to look more natural.
Smooth Shading
Smooth or blended pencil shading can be useful in certain cases where you do not want there to be visible pencil strokes.
Circular Stroke Shading
Circular stroke shading is less common but can still be very useful for certain effects (smoke for example).
Conclusion
This tutorial went over some of the more common stroke types and shading techniques but you can always experiment with more if you feel it's appropriate for what you are drawing.
For more applications for these strokes see:
Drawing & Shading Basic 3d Shapes Tutorial