How to Draw a Peach Step by Step Tutorial
This easy line drawing tutorial shows how to draw a peach step by step. It can be good for beginners or anyone looking to practice simple  line drawing.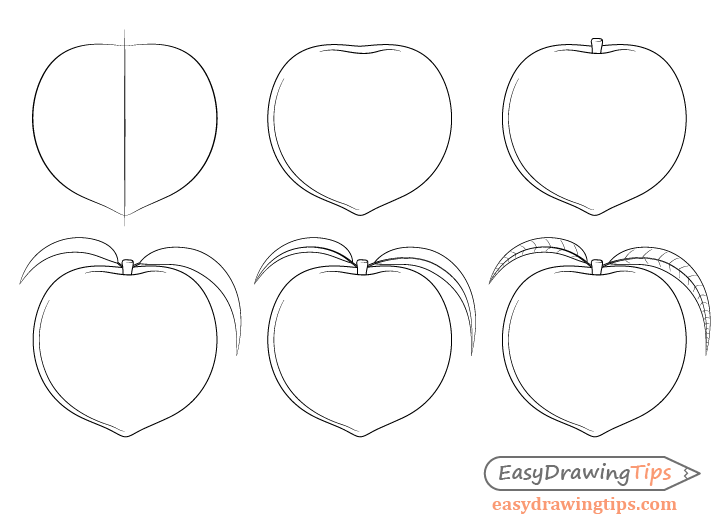 Step 1 – Draw the Outline Shape of the Peach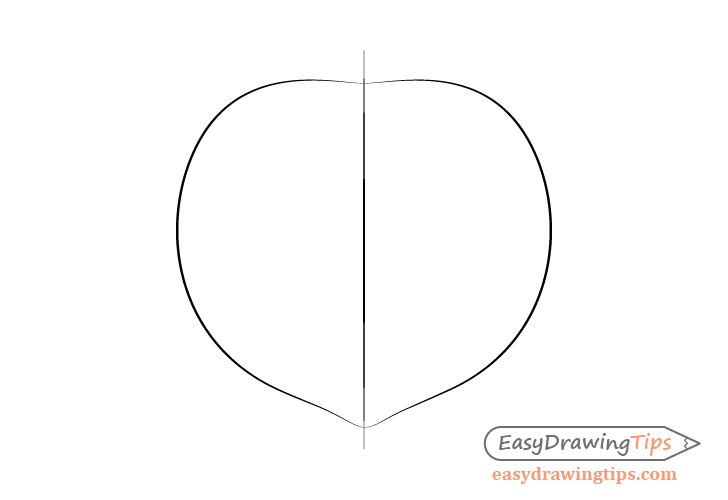 Start by drawing the outer shape of the peach. In this case it will be fairly symmetrical on both sides. To help you see if both halves are relatively equal in width draw a straight horizontal guide line roughly through the middle of your drawing area before drawing the peach. Draw its outer shape with a bit of an indent at the top and with a slightly pointy tip at the bottom.
For some tips on good drawing practices also see:
Beginner Guide to Learning to Draw
Step 2 – Draw the Split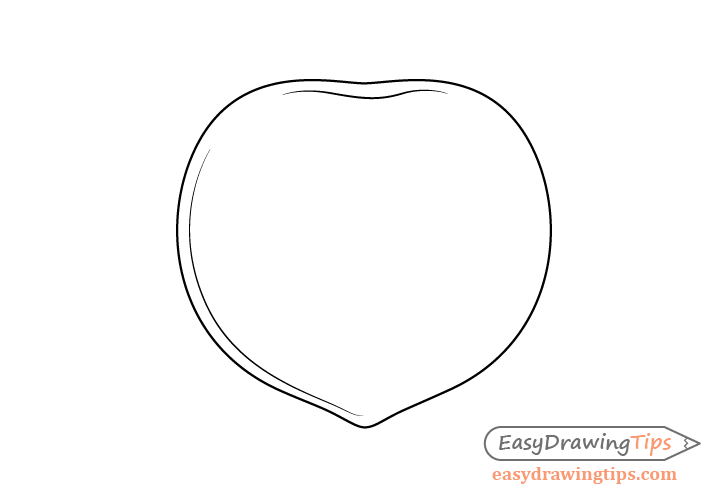 Now add a hint of the split that is very characteristic to a peach as well as the indent at the top for the stem. For the split draw it pretty much tracing the outer shape of the peach a slight distance away form its side. For the indent at the top draw it like a wave.
Step 3 – Draw the Stem
Draw the stem at the top of the peach coming from the indent drawn in the previous step. Erase the part of the drawing where the stem overlaps the outer shape of the peach.
Make the stem narrower at the bottom and slightly wider at the top. Peaches have fairly short stems so draw accordingly.
Once done wit this step you should have a pretty much finished line drawing of the peach. You can leave it at this stage or move on to the next step to add some leave.
Step 4 – Draw the Outer Shapes of the Leaves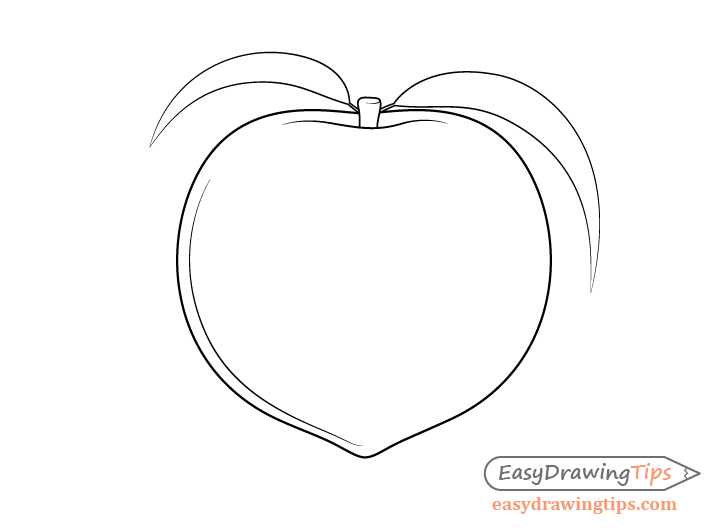 To make the peach look more interesting you can add a pair of leaves. Draw one leaf larger and one smaller. Overall peaches have fairly long and narrow leaves and as these are drawn at somewhat of an angle they will appear even narrower.
Step 5 – Draw the Midribs on the Leaves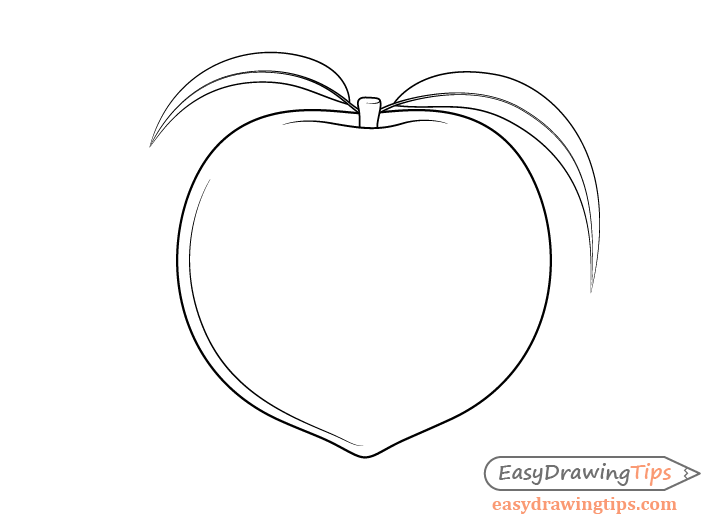 Though the middle of the leaves draw the midribs. Position them so that they are a little closer to the bottom end of the leaves then to the top. The reason for this is that the leaves are slightly folded and the angle of the bottom part will make it appear narrower.
Step 6 – Draw the Veins on the Leaves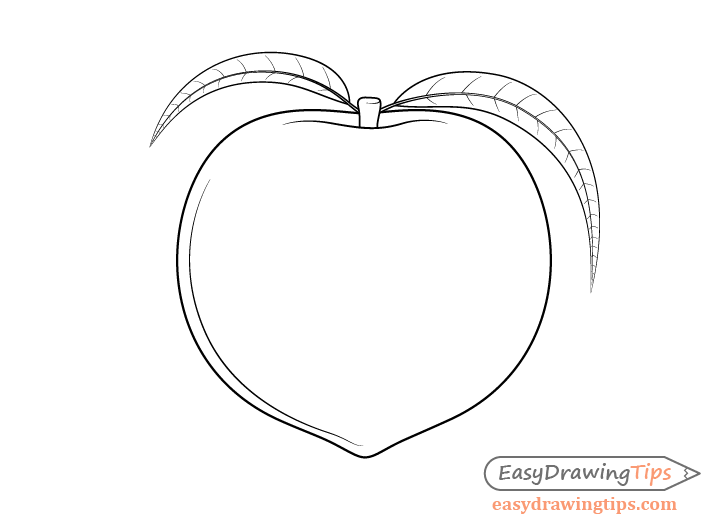 To finish the drawing add the veins on the leaves. The veins on each side of a leaf will tend to have a corresponding veins on the other side but you can draw a few of them out of alignment.
Conclusion
This is a pretty simple tutorial but it can be very good line drawing practice for beginners. For more similar tutorials see: