How to Draw & Shade a Nose in Three Quarter View
This tutorial explains the basic principals of drawing and shading a nose in three quarter view.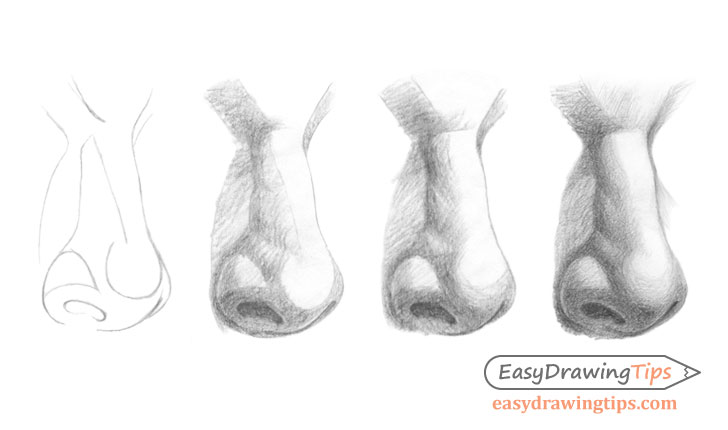 For a tutorial on drawing the nose from the side view see:
3 Step Nose Side View Drawing Tutorial
The Shape of the Nose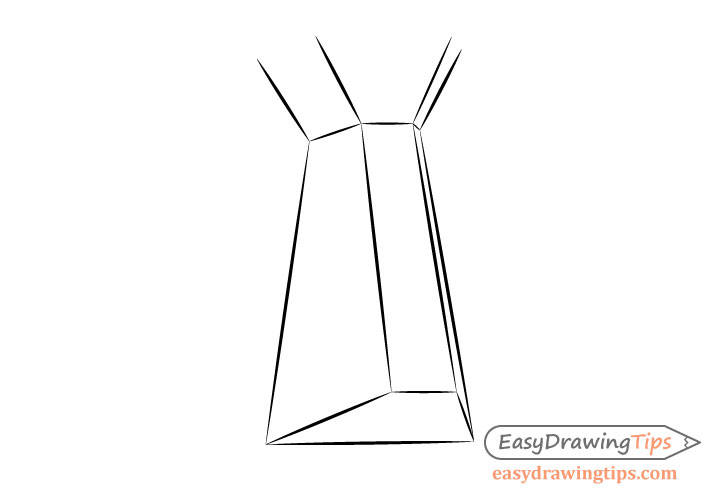 Noses can vary in shape and size but generally you can think of a nose as two trapezoid shapes. One going from the base up to the bridge of the nose and the other going from the bridge of the nose to the forehead.
Step 1 – Line Drawing of the Nose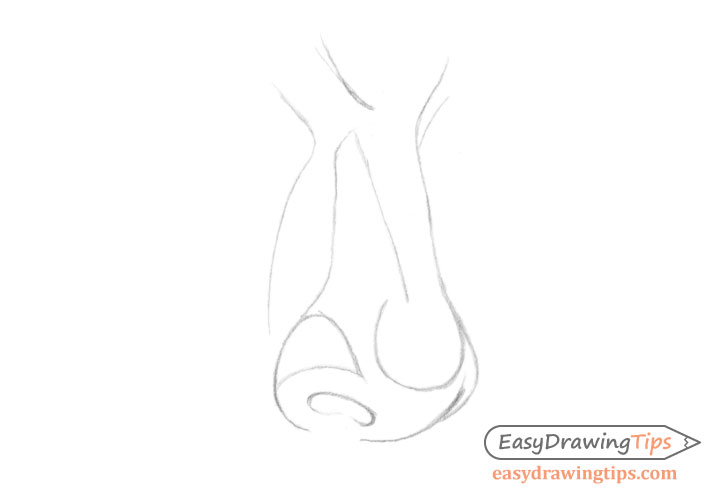 Create a line drawing of the nose.
Analyze the Lighting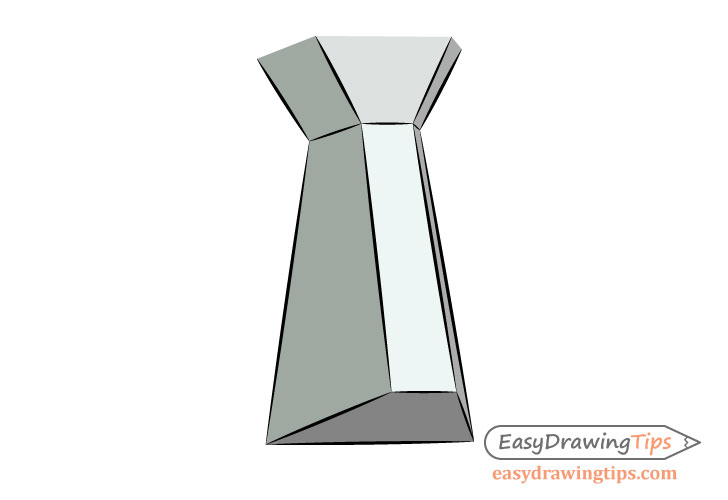 Before you being shading your drawing analyze the shadows and highlights.
Thinking of the nose as as a pair of trapezoids is once again very useful when determining the shadows and highlights. As the nose is basically split into seven easy to distinguish areas.
In this case the light is coming from the upper front area therefore the front plane of the nose going up to the bridge will be be the lightest. Going up form the bridge it will become slightly darker as it does not face as directly towards the light.
The darkest area facing completely away from the light will be the bottom of the nose.
Most of the midtones will be in the remaining areas those these will also have some highlights and shadows as well.
Step 2 – Basic Shading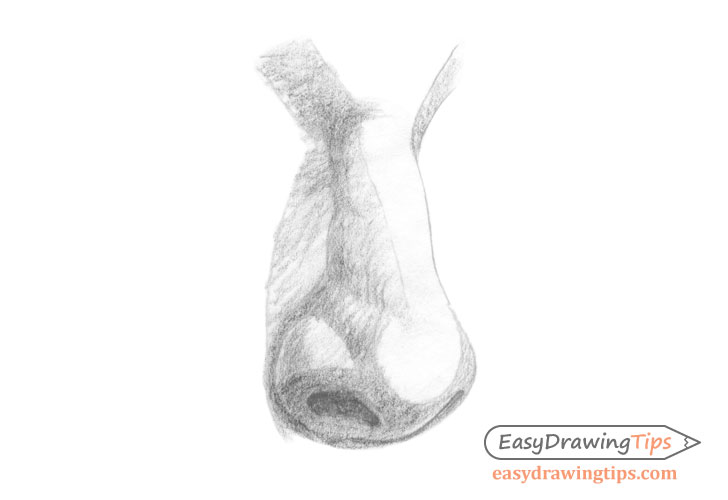 When shading the nose one good technique is to make your strokes in a way which reinforces the curves of the nose.
For more on different shading techniques you can see:
Shading Techniques and Stroke Types Drawing Tutorial
Step 3 – Refined Shading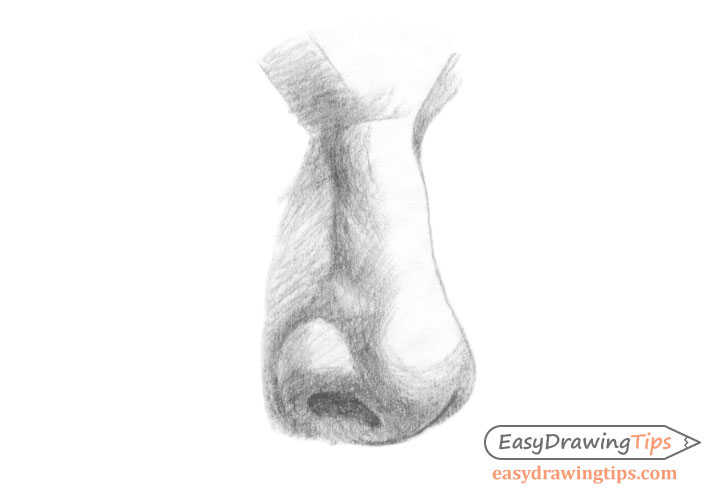 Continue shading the nose by applying another set of strokes and creating more of a crosshatch.
Step 4 – Finished Drawing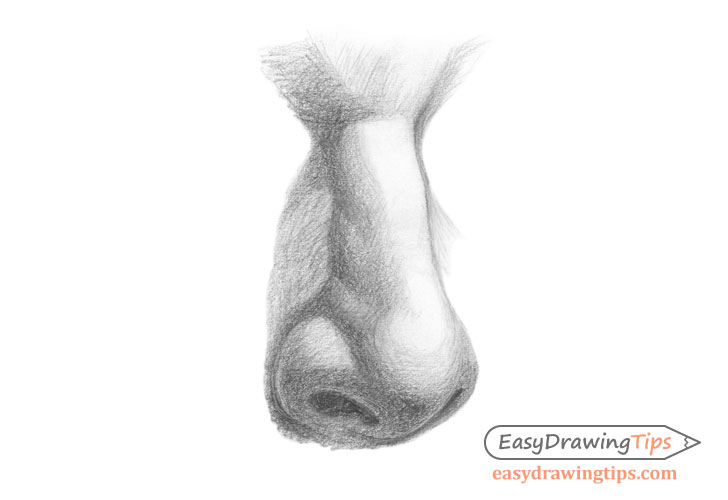 Finalize the shading by intensifying the darker/shaded areas and smoothing out the gradients.
Conclusion
Drawing a nose can be fairly difficult and because the the varying shapes of noses it's also fairly difficult to have one clear guide for drawing them. If you run into trouble drawing or shading a nose don't get discourage. Try and apply the drawing principals mentioned in the tutorial. Think of the nose as trapezoid shapes, analyze the light and shadows and apply strokes in a way which reinforce the various curves of the nose.
For more tutorial on drawing noses see:
For a other basic shading tutorials also see:
Egg Step by Step Basic Shading Tutorial