How to Draw Bird Step by Step – Side View
This quick tutorial explains how to draw a bird from the side view in six illustrated steps. It may be particularly helpful to beginner artists that are looking to practice with something fairly easy to draw.
Step 1 – Bird Body Proportions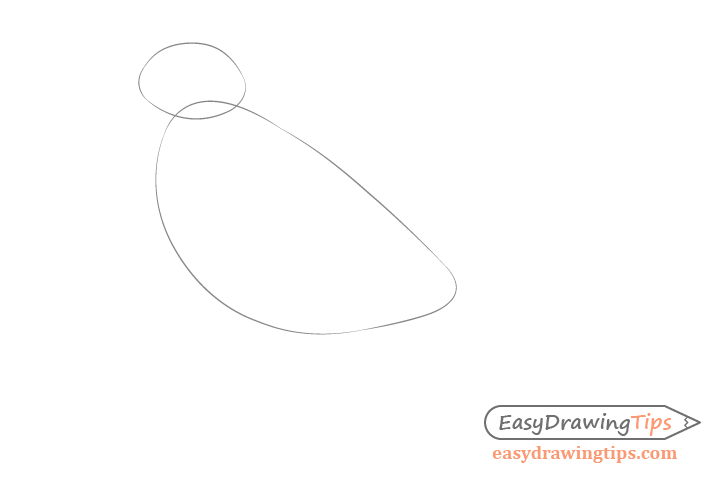 Start your drawing by estimate the overall proportions and shape of the birds head and body.
You want to start your drawing with the largest and most important shapes first.
The reason to do this is to avoid making mistakes like one part of the birds body being out of proportion compared to another. It can also save you having to backtrack more than you have to in case you do make a mistake.
Step 2 – Bird Wing & Tail Proportions
Add the rough shape of the wing and tail onto the sketch of the birds body.
Step 3 – Beak & Feet Proportions
Once you have sketched out the major shapes of the body you can move down to the smaller parts such as the beak and legs.
Step 4 – Eye & Details
Add the eye and other smaller details of the claws on the feet.
Step 5 – Feather Proportions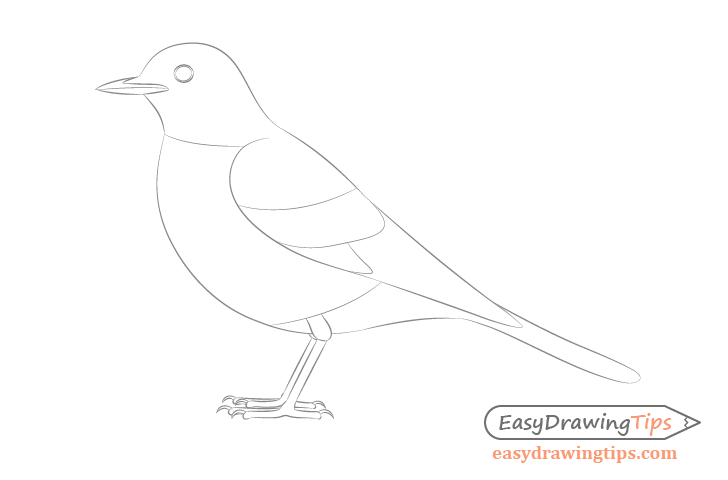 Once you have drawn out all of the the body parts of the bird sketch out the basic proportions and positions of different sets of it's feathers.
Step 6 – Line Drawing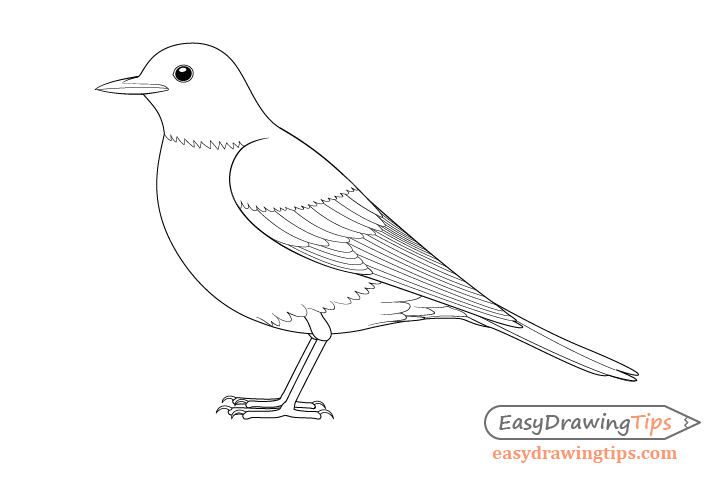 Finally finish the bird drawing by going over the sketch with a more solid line as well as drawing out the smaller details of the feathers.
Conclusion
This is a fairly quick and simple drawing of a bird but if you are a beginner it can certainly help you learn to draw the right way by going from the proportions and overall shape down to the details and shading.
For more similar tutorials check out:
For other bird drawing tutorials see: