How to Draw Eyebrows Step by Step
This simple tutorial shows how to draw eyebrows with a total of twelve different examples and four drawing steps for each of them.
Eyebrows come in many shapes and sizes but you can apply very similar steps to drawing most of them. In general the shading process used in this tutorial is fairly simple and can be good practise for beginners. You can pick the eyebrows shape you like and follow along. Or come up with one of your own.
Also please note that you should make very light lines for the first two steps of the drawing process.
Step 1 – Make a Construction of the Eyebrows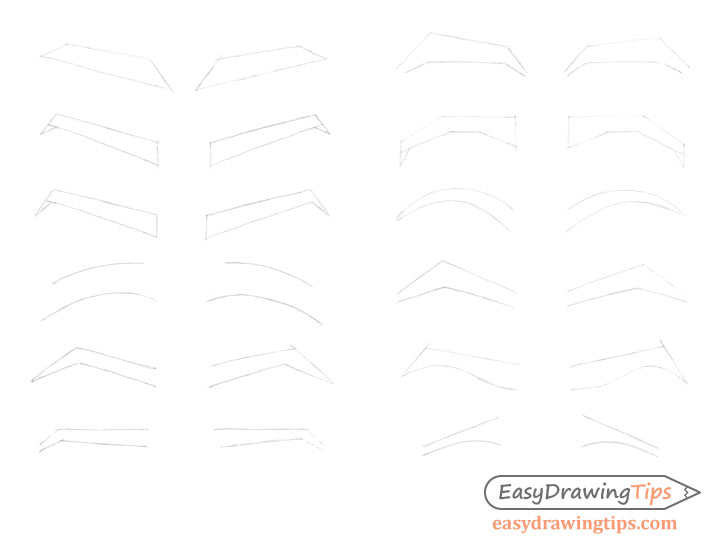 Begin with a very simple construction drawing of the main shape of the eyebrows. The construction drawing can be highly simplified without any of the smaller bends or curves. You really just need it to capture the overall flow and size of the eyebrows. You can make it with straight or curved lines depending on what best suits the particular set.
Step 2 – Make a Line Drawing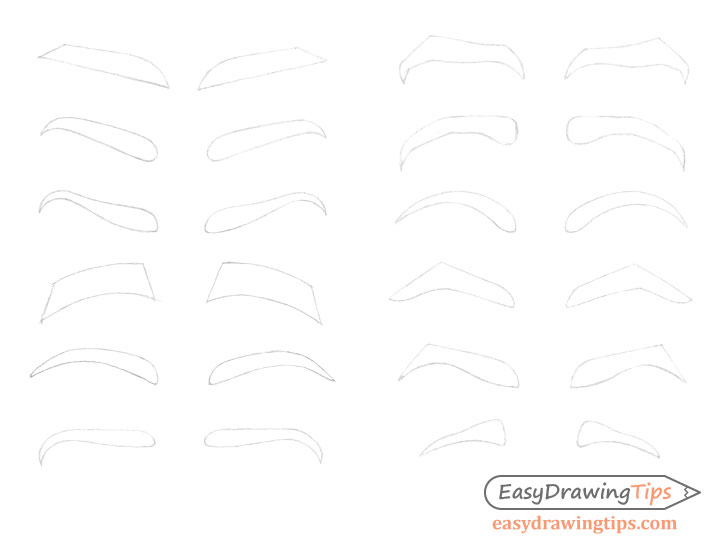 Based on the construction sketch make a drawing of the outline of the eyebrows. Keeps this drawing light enough so that it can eventually blend into the shading in the final example. You can erase any extra lines left from the construction drawing once you're done so that you have a nice and clean light line drawing before moving on to the next step.
Step 3 – Start Shading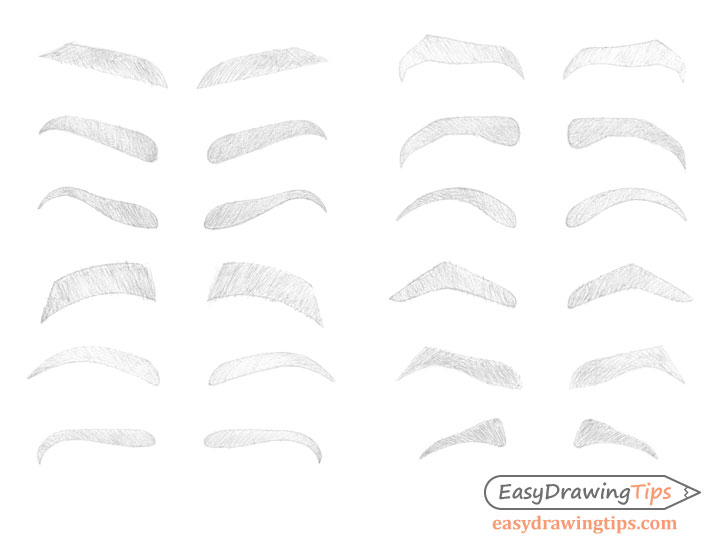 Begin shading by applying a layer of shading with the strokes going in the general direction of the growth of the eyebrow hairs.
These strokes will act as a background layer for the strokes applied. Try and make them "medium dark" so that the darker strokes applied over top of them are visible.
Step 4 – Finish the Eyebrows Drawing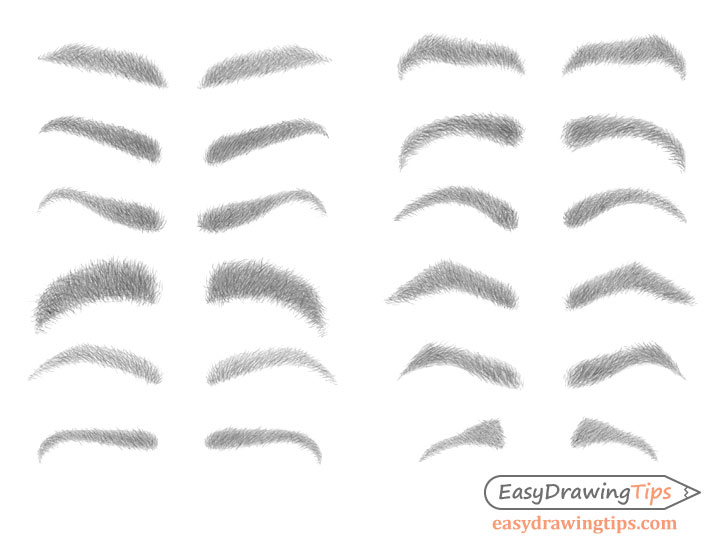 To finish the drawing add the secondary layer of shading as a series of quick strokes that act as the individual hairs that comprise the eyebrows.
To make these first put more pressure on the pencil and then quick pull it away from the paper so that you end up with a darker base and a slight tip for the "hairs".
You can change the directions of these as needed based on the types of eyebrows you want to draw. For example for neater eyebrows the strokes can flow more in one direction while for busier eyebrows they can fan out more.
Be sure not to blend the strokes or you will lose the "hair effect".
Construction
Drawing realistic eyebrows like the ones in this tutorial is not very difficult. As the drawing can be quit small the shading is not very time consuming and you can quickly start over even if it doesn't come out right the first time.
For more similar tutorial also see: